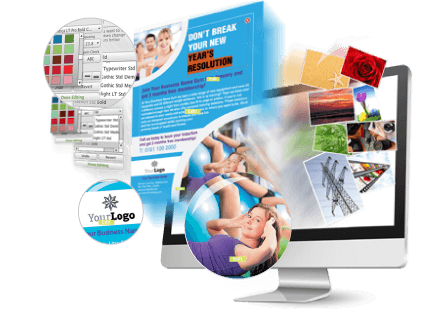 Choose. Edit. Print.
Flyerzone has thousands of Flyer design templates for you to edit, online. You can search by Industry type, product, size, even colour. It's real easy!
Design Online
Edit
Use our editor to easily change fonts, colours, images, and add a logo. Choose images from our library of over 14 million or use your own.

Thick Flyers
Wise Words
Choose Gloss Laminated flyer to make your colours look their most vivid. A Matt Laminated flyer gives your Flyer a really luxurious feel.
Don't just put your name and number with a list of stuff, it's unlikely to get you the response you want. Many of our flyer designs will have been crafted to allow you to use time-bound offers. Maybe "half price this month", "free teddy with every quote" or "free consultation during November." This often helps increase your response rate.

Top Tip
Looking for something a little different? You can create a perforation, shape and crease using one of our shaped thick flyers. Talk to us to before choosing this option.
You've only got a few seconds to get your message across.
What makes you different or special. What problem can you solve? What need can you satisfy? What's your Unique Selling Point - your USP? Why should they buy from you?
Each of our designs are individually crafted with this in mind so before you start to personalise your chosen design think carefully about what your business is about and how it can be useful to your audience.